Free software? Don't pay with your privacy!
Free software? Don't pay with your privacy!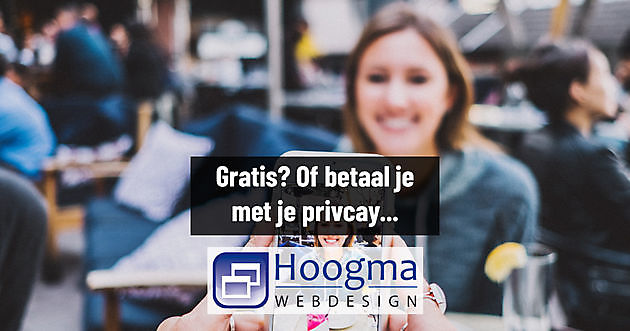 Written by:
Leo Hoogma, 24 July 2023
"The sun rises for nothing", you probably know that expression. But isn't it super handy, all those free tools? You have free antivirus software, chatbots with which you can have entire conversations, and plenty of free handy and fun apps... Why would you ever pay for something, if it's also offered for free?

Well... Because nothing is really free. This is now also apparent following the announcement about the privacy violation by Avast antivirus software. In the past, the company sold a lot of data from unsuspecting users.

This discovery led to a lot of dismay among (former) users of the software. That is why it has been decided to organize an massaclaim. You can join this if you meet the conditions (you used the free antivirus software Avast/AVG between 2015 and 2020).
What is the risk of privacy violation?
But what good is my data? Many people wonder. In the case above, all collected data was sold by Avast to literally anyone willing to pay for it. Because as a user you install and use the software at the browser level, it naturally collects a lot of information about you! For example, your personal interests, preferences and usernames are now, at worst, on the digital street, thanks to Avast.

The unauthorized resale of your personal information is a serious violation of your privacy. Honestly, if you had known this, you wouldn't have used that free software right?

Thousands of ChatGPT accounts public and resold
A huge trade in data collected via the "smart" chatbot ChatGPT has recently been discovered. There is a good chance that you have used this, since this is of course a fascinating phenomenon, and the joju tool can provide a lot of information. But all the warnings are for a reason. Be careful when using such free tools. In many cases, they get as much from you as you get from them.

Data entered by users at ChatGPT has been found to be massively viewed, sold, and even reused to generate responses for other users. An important lesson to stay on your toes and never share company or privacy sensitive information in such a program.

How will I look when I`m old?
A few years ago there was suddenly the "funny" FaceApp, in which you could upload a photo of yourself to see how you will look in about 30 years. After the initial hype had died down, it turned out that using this app was not as "free" as it seemed. You paid for the use with your face, which can currently be used everywhere by enemy countries for improving facial recognition software and espionage purposes, with no privacy boundaries or ethical limits.

So always think twice before you take a quick bite and start using a free app or tool. After all, it's better to pay for something with money than with your privacy, right?

Do you want tips on how to protect yourself against data leaks, or are you looking for really good anti-virus software? Call Hoogma Webdesign in Beerta. We are happy to help you!
Would you like to read more blog posts? Go to the page Blog.